Get To Know Kevin
With a passion for technology, Kevin has immersed himself in multiple projects that range from helping countries, to local businesses improve their infrastructure. 20 years of tackling issues has put him in a position to have any conversation about the direction of IT. He believes that business starts with a handshake! Relationships are what make it happen according to him! If it isn't IT, you can find Kevin behind a smoker competing on the Pro circuit across this great country cooking BBQ!
What Can Kevin

Help You With?
Our team is no stranger to providing opportunities that will fit your exact needs and goals that don't break the bank when it comes to IT services and solutions. Along with our entire spectrum of IT knowledge, Kevin can help you in these areas:
What Kevin's Customers Say
"My favorite thing about Kevin is his attitude. He is often my first call when I have a project. When a problem does come up he always starts with, How can we solve this? instead of what's in it for me?"
"Kevin Huber what can I say, very outspoken, funny, and I witnessed first hand genuinely cares for his employees. He is driven, focused, honest and knowledgeable about protecting his customers needs and his employees. He has given advice, recommendations and opportunities that I haven't seen anywhere before."
"I've worked with IT Outlet for nearly 10 years and I've exceptionally impressed with them. They've always gone above and beyond with their service at all levels. You'll be in good hands with this group."
Brandon's IT Outlet is an international player in the technology industry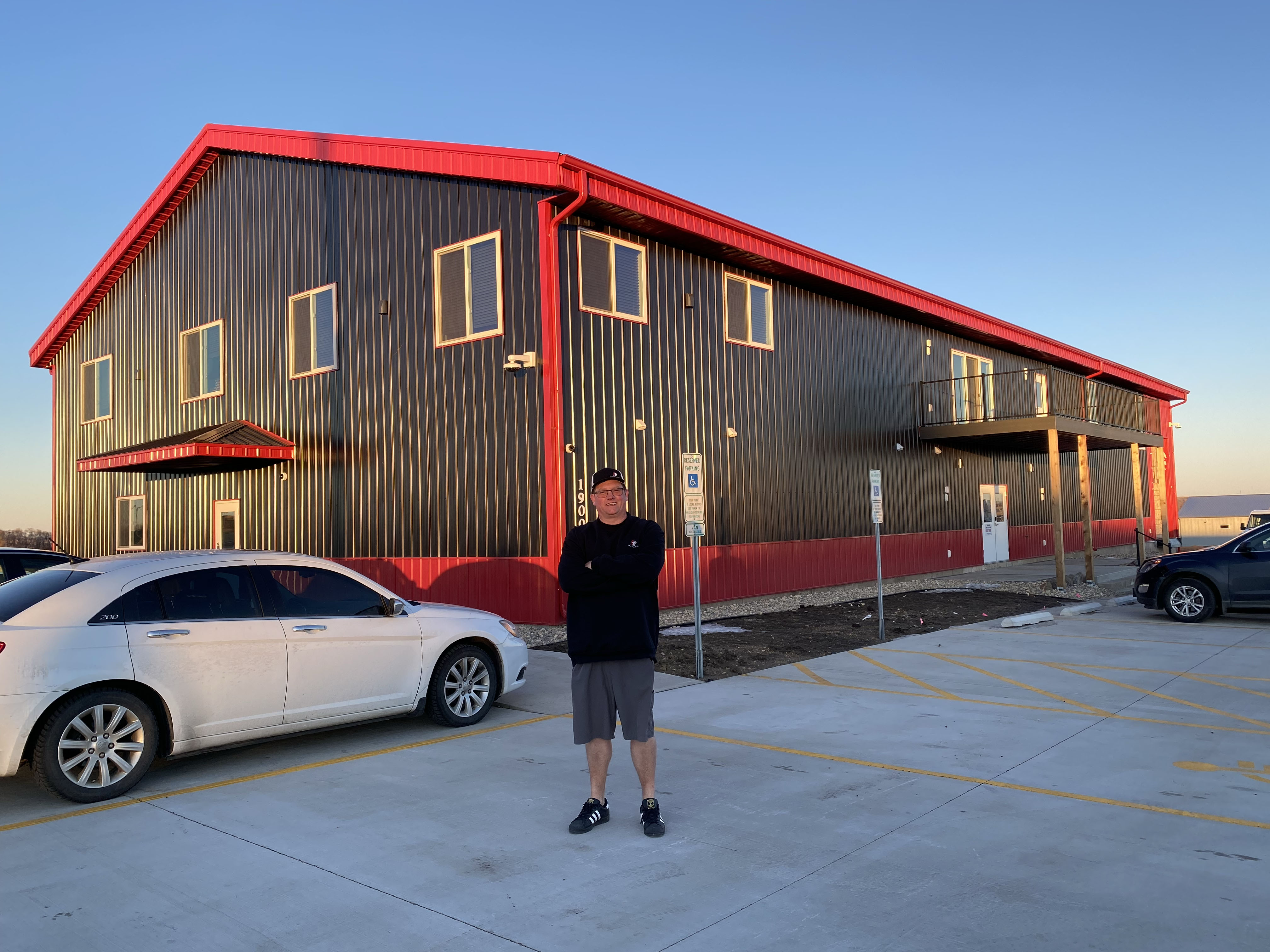 (Brandon, SD - 1/26/2022) - (Brandon, SD - 1/26/2022) - Courtesy of the Brandon Valley Journal. When it comes to the complex world of Information Technology - or IT - there's an international player nested in Brandon's backyard. Brandon native Kevin Huber recently moved his IT Outlet headquarters from Sioux Falls to the Brandon Industrial Park. [READ MORE]
How IT Outlet became The Nerds You Love To Know
(Brandon, SD - 2/11/2022) - Someday we'll read about IT Outlet in one of those nationally recognized business publications. The small team situated in a newly built headquarters north of Brandon, South Dakota, has already established an impressive reputation in the international market. Closer to home, if there is such a thing for a multi-million dollar company that serves clients across the U.S., IT Outlet continues to expand across its regional backyard. [READ MORE]
Attracting Talent In The Job Market: How To Be Lucky and Good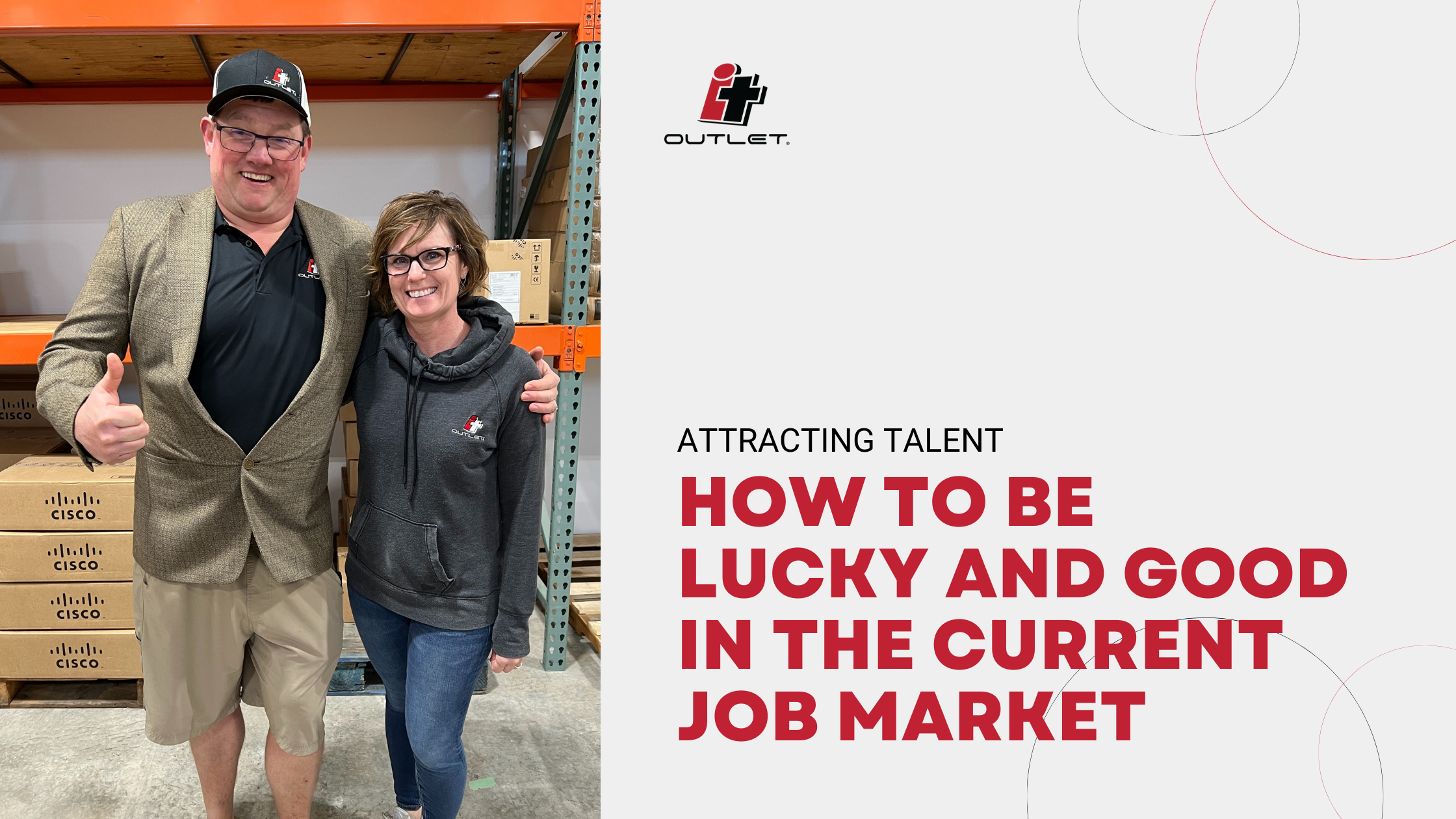 (Brandon, SD - 5/26/2022) - In the modern age of hiring, there is still one job perk that rules them all. It isn't pay, time-off or the ability to bring a pet to work. It's not about working remotely, or catered lunch on Friday. The truth about landing new job hires in a competitive market, is that what worked before still works today. And, it will certainly apply in the future. Although job seekers want everything just mentioned (and maybe more), they need and want their future employer to be this above all: authentic. [READ MORE]
Start A Relationship

with Kevin
We C.A.R.E about our clients and are passionate about creating long-lasting relationships with people. Honesty, transparency and communication are essential to our drive for all solutions that we provide. We put our clients first in everything that we do.
Contact us to start a relationship with us. We will commit to helping you and your business by offering highly competitive pricing and industry-leading product selections to help meet your business goals with the least investment.
Our CARE Philosophy
When you come to work with IT Outlet, you'll be joining an authentic team that emphasizes your success.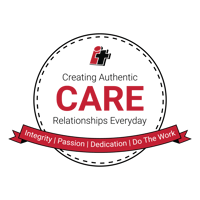 For over 15 years, we've been passionate about creating strong, long lasting relationships with people. We view each conversation and interaction as an opportunity to better get to know our customers. The key to our success is honesty, transparency and communication in putting our customers, employees and community first in everything that we do!
Never Miss Out On A Good

Deal
Each month we have a special deal on new or refurbished IT equipment. Sign up to receive the monthly deals right to your inbox at the beginning of each month!
Follow IT Outlet on Social Media